Roofing Contractors Alpharetta GA
Get a Quote for Your Project!
Modern Roofing Alpharetta GA
Quality Work. No Shortcuts.
Professional Roofing Conctractor Alpharetta GA
Looking for a reputable Alpharetta roofing company? A roof is an essential part of a home, but many homeowners often ignore maintenance works until it's too late. Rather than ignoring your roof until it develops significant problems, it's recommended that you regularly have your roof inspected by a professional.
Ultimately, a functional and healthy roof protects your home from weather elements, avoids serious leaks, saves energy, increases your home value, and adds curb appeal.
We are a full-service provider of Alpharetta GA roofing services. We have many years of experience doing commercial and residential roofing work throughout the area. As experienced roofer Alpharetta GA, we are fast, responsive, and ready to sort out your home or business roofing needs.
Get an Estimate. Guaranteed Service.
We work with various clients, including homeowners, contractors, home builders, and property managers. We are well equipped to handle roof repair Alpharetta GA, Alpharetta gutter cleaning or any other home exterior needs of all shapes and sizes. Suppose your home or commercial property needs a new roof replacement or re-roofing. In that case, you can rely on our experts to do a thorough job that'll exceed your roofing expectations. Get in touch with our expert roofers to schedule an in-home consultation today.
Get a Quote for Your Project!
Roofing Contractor Alpharetta GA
Residential and Commercial
Need a total roof replacement? Some roofing companies in Alpharetta GA may be quick to suggest that you replace your entire roof, but we don't jump to conclusions first. We take our time to inspect your roof and establish whether it can be repaired or salvaged. A new roof replacement is a considerable investment. If it's possible to repair a roof, then you're going to save money by avoiding an entire roof replacement.
On the other hand, if your roof has seen better days and the materials are in a bad state or damaged completely, you should consider getting a new roof. Our premier roofer Alpharetta GA will evaluate the entire roofing system to determine the extent of the damage and advise you on the best course of action. We also assess signs of water damage and advise you on how to solve the problem in the future.
Our expert Alpharetta roofers have many years of experience performing roofing inspections in residential and commercial properties. We have all the required skills and equipment needed to perform inspections safely and on time. In some cases, we use drones and infrared technology to find out even the tiniest of leaks on your roof.
If your roof is damaged beyond repair or it's at the end of it's lifespan, our team will be happy to replace your roofing system. As some of the top Alpharetta roofers, we offer a wide range of roofing styles, designs, materials, and products, which fit your budget and taste. Some of the roofing options we provide include:
Metal roofing Alpharetta GA

Asphalt Shingles

Bitumen Roll Roofing

Clay & Concrete Tile

EuroShield® Rubber Shingles

TPO Membrane
Whatever type of residential or commercial Alpharetta GA roofing replacement you want, our roofing professionals are ready to satisfy your needs. Since our founding, our primary goal has been to deliver quality roofing services within the set timelines. As some of the most reputable roofing contractors Alpharetta GA, we don't cut corners. Whatever we promise, we'll deliver beyond your expectations. Some of the benefits of working with our roof replacement Alpharetta experts include:
Lifetime Guarantee On Workmanship

High Industry Standard Materials

Insurance Claim Assistance

Competitive Pricing

Roof Inspections
Roof Repair Alpharetta GA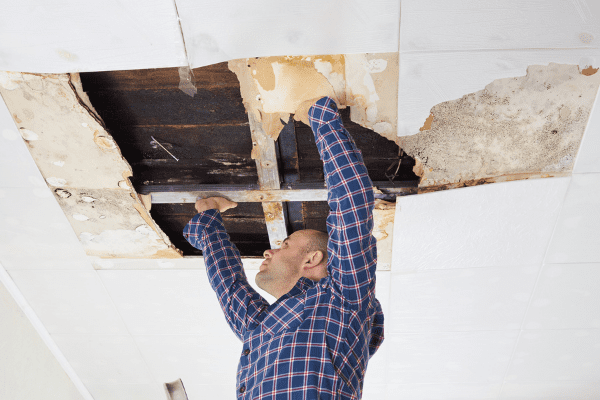 We're a reliable provider of roof repair Alpharetta GA services in the area. We're committed to ensuring that your roof is in the perfect state all year round. If your roof starts to wear, we are the ideal team to call any time of the day or night. Whether your roof has seen better days or it's damaged because of wicked thunderstorms, rely on us to provide you with reliable Alpharetta roof repair to get your roof in perfect condition.
What is essential is that we'll quickly identify the issue and take the necessary preventative measures to make sure your roof's shingles don't rot to an extent they need to be replaced.
Signs you may need a roof repair
Signs you may need a roof repair Alpharetta GA include:
Granule loss: As shingles age, granules (small pieces) start to tear away. If you notice signs of small patches(granules) on the ground under your roof or around downspouts and gutters, your shingles are likely wearing down and laying bare the underlying surface. Contact our roofers Alpharetta GA to assess the state of your shingles and provide a lasting solution
Damaged Shingles: Shingles are susceptible to weather elements and can break down with time. If you see a broken shingle, you need to repair it fast to prevent a leak. Our roofers Alpharetta GA are ready to evaluate your shingles and provide the right suggestions. In case of a leak, we can either repair or replace the entire gutter system depending on the extent of damage.
Curling edges: When shingles absorb too much heat, they can curl outward or inward and end up exposing the inner surface.
Excessive weathering: Your roof can wear down due to collecting rainfall over an extended period.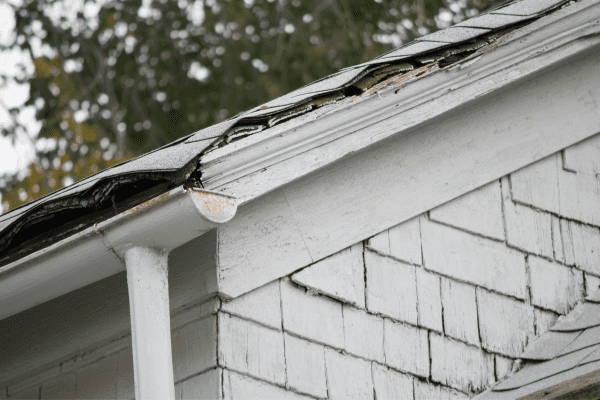 Split Shingles: Shingles can expand or contract because of temperature changes. It's common for them to crack, causing leaks. Let some of the best Alpharetta roofers fix your split shingle issues.
Leaks: Experiencing leaks is a sure symptom that things aren't right with your roof. If you notice a leak on your roof, call us as soon and we'll help you prevent further damage.
The Cost of Alpharetta GA Roof Repair
How much does it cost? This is the first question a client often asks when inquiring about our roof repair services. However, this question is difficult not unless our team assesses the roof first. The total cost of your roof repair will depend on several factors that include:
The current state of your roofing

The age of your roof

The type of your roof

The extent of the damage
As the provider of some of the best Alpharetta GA roofing, we recommend contacting us for a roofing estimate to understand the costs involved. One of our roofing pros will arrive at your home and conduct a thorough inspection to identify your roof issues before providing a fair estimate.
Do you need roof repair Alpharetta GA? Checking the signs above can help you determine if you need a roof repair. Feel free to contact us or call for a quote or just reach us to ask any questions you may have about your roof. We'll be happy to help.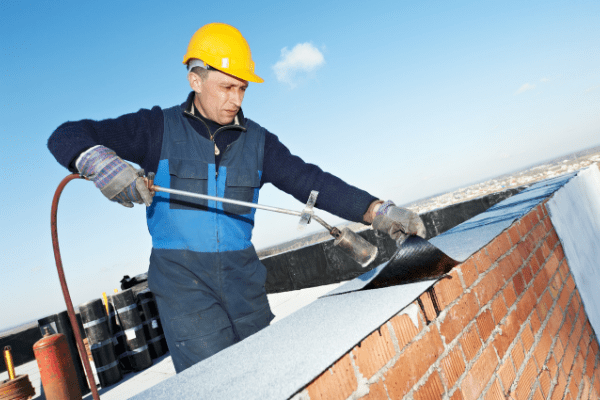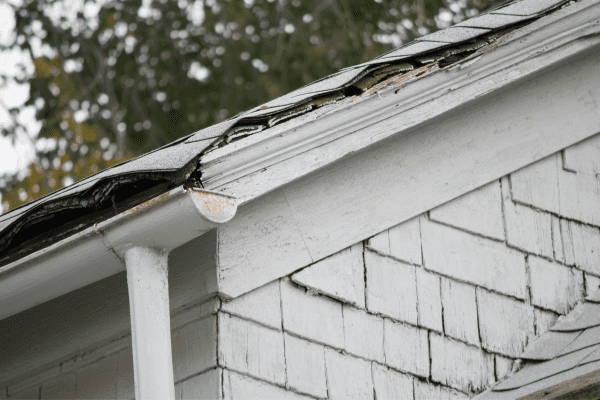 Why You Might Need Emergency Roofing Services
If you haven't performed any roofing maintenance in your home or business, chances are when strong winds or hailstorms occur; they may rip your roof apart. In some cases, a tree limb or ice buildup can cause damage to your roof, necessitating emergency repair. Some issues may be preventable, but some may be beyond your control. Performing roof maintenance annually can help prevent some of the problems you'll experience with your roof. Ultimately, when you experience a roofing emergency, don't climb up the roof by yourself; let our roofing contractor Alpharetta GA help you.
If your roof has severe damages, you risk falling and injuring yourself. Our Alpharetta GA roofing experts are best suited to climb up your roof and fix it. Remember, taking preventative actions like covering your furniture and items in the home is highly advised as water or snow can trickle in if your roof is exposed.
Don't hesitate to call on our emergency services if your roof is damaged by hailstorms, wind or other unforeseen accidents.
Emergency roofing issues can occur unexpectedly. When they occur, you can count on us as some of the best roofing contractors Alpharetta GA to bail you out at any hour of the day or night. We offer fast and efficient repairs when wind, hail or severe storms cause damage to your roof. No matter how prepared you are, roofing emergencies can catch you off guard.
Whenever you have a roofing emergency, you can count on us as one of the best roofing companies in Alpharetta GA to help you out. We'll ensure the damages you experience inside your home are minimal by tackling your roofing problems as fast as possible. Trust us to do through work, as our roofers are highly skilled and use top-grade equipment to fix all your roofing needs.
We get the job done with no worries about your home or your commercial property. Learn more about all we can do to help you have clean, good looking gutters below! Or call us and we can tell you what we can do!
Why use our Emergency Roofing Repair Services
We understand how it feels when you have a roofing emergency, and we wish to help you alleviate your anxiety. This is why we have a specialized team ready to handle your roofing emergency needs any time of the day or night.
Our experienced roofing experts are highly qualified to tackle all types of roofing emergencies you may experience. From roof leaks, roof sealers to replacements, we have all your needs covered. Just like the rest of our services, our emergency roofing repairs are done by professionals. Contact us today to receive a consultation and quote.
We have been the preferred gutter service for commercial and residential customers for many years. We are an Alpharetta roofing company that offers a 100% satisfaction guarantee to all the clients we serve. Our qualified Alpharetta GA gutters installation and repair experts are ready to handle your rain gutter issues quickly and effectively. If you have problematic or leaking gutters, let our team help fix all your issues. Our gutter repair and installation services are unparalleled because we provide top-notch services, and a step-by-step hand cleaning process.
Besides gutter repair and installation, we are also educating residents to clean their gutters to minimize repair costs. One of the actions you can take to protect your gutter is to regularly clean them after harsh weather. We offer the gutter cleaning Alpharetta GA that locals can count on for top notch quality.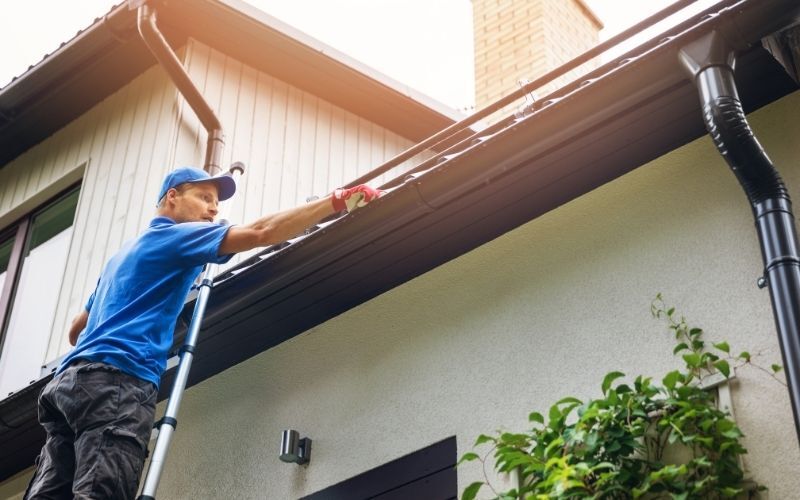 Our mission is to do the job right and within the set deadlines. Ultimately, we want your attractive exterior to be in perfect condition and resistant to any weather.
We provide different styles and materials to fit your home's exterior and drainage requirements, from low-cost vinyl gutters to highly durable steel gutters that don't rust.
Let us enhance the functionality and quality of your home with weatherproof gutters and guards. As one of the premier roofing companies Alpharetta GA, we are here to answer all your concerns. Our professional gutter service is within your reach. Contact us today to schedule a consultation.
Gutter Repair Alpharetta GA
Our repair and gutter installation Alpharetta GA team is available round the clock to help you with your gutter needs. We're just a call away from fixing any issues on your gutter. If your gutters get blocked or clogged up, call our experts to eliminate the issues before it turns into a costly expense.
As soon as you get in touch with us, our crew will arrive at your property and help improve the integrity and safety of your home's exterior. We offer a wide range of materials if you need your gutter to be repaired or installed. Here are just a few of the options to consider:
Seamless gutters Alpharetta GA

Custom-built fascia gutters

Half-round gutters

K-style gutters

Aluminum gutters

Vinyl gutters

Steel rain gutters

Gutter guards
Siding Contractors Alpharetta GA
Your home or commercial property's outer appearance ought to be attractive because it's the first thing people see when they visit. The siding on your home also plays a vital role in protecting your property from outside elements. As such, it's essential to select siding options that preserve and enhance the appearance of your property. We are the Alpharetta roofing company that offers siding repair Alpharetta GA that locals can count on for top notch quality.
We install and repair sidings that may weaken the structure on your home or commercial property. Signs that may indicate your siding needs to be replaced include leaks around the windows, structural damage, water sipping along the sill, etc.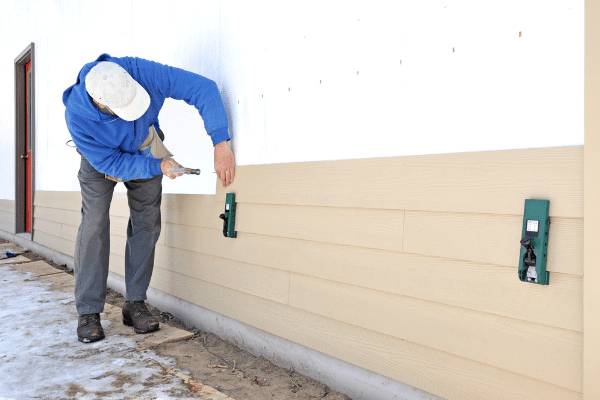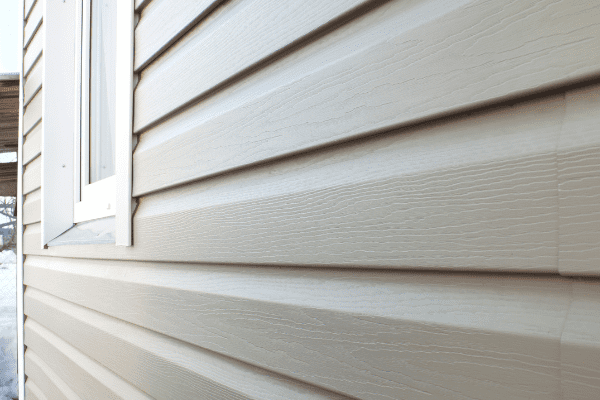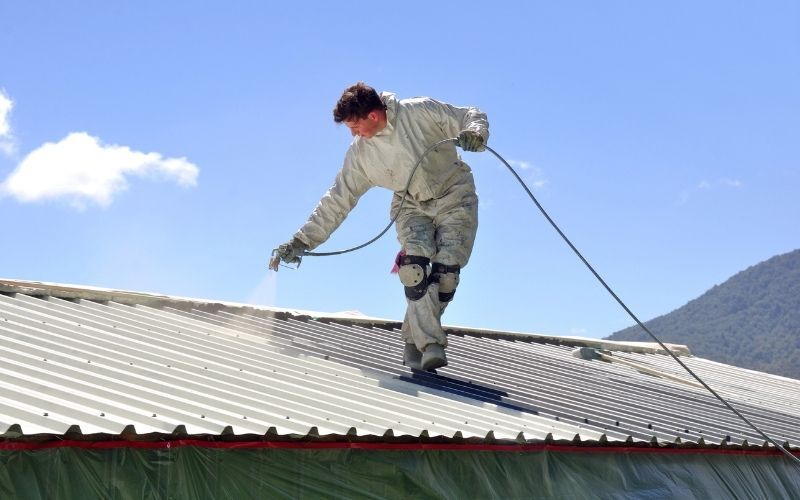 We have a wide variety of siding materials, including:
Wood Siding: Wood sidings are some of the most attractive yet traditional options at our disposal. Wood siding can be installed on various fixtures such as wood planks, shingles, boards, panels, etc. Sometimes, they can also be installed on existing siding if need be.
Aluminum and Steel Metal Siding: Aluminum steel siding comes in vertical and horizontal shingles or strips, allowing secure installation due interlocking edges. With quality finishes from manufacturers, these sidings are resistant to rust and are highly durable. Our team is ready to listen to your metal siding needs before recommending the right metal siding solution.
Fiber Cement Siding: We offer the latest siding made from cement that's durable, easy to install, and eco-friendly. Cement siding is nowadays manufactured to resemble wood siding without the extensive maintenance needs. As one of the roofing companies Alpharetta GA, we advise that you consider cement siding as one of your top options, when conducting a replacement.
Vinyl Siding Alpharetta GA: Our roofing contractor Alpharetta GA offers a wide range of vinyl siding options that resemble shingle sand wood. They are cost-effective, easy to clean, and maintain. However, most experts advise that these siding should be professionally installed to prevent warping.
We're a reputable provider of siding repair and replacement services. If you are looking to revamp your home's outdoor exterior look and feel, our experts are ready to help. Having worked on many siding projects, our siding contractors Alpharetta GA have what it takes to do a thorough job. Need your siding repaired or replaced today? Contact us today to receive a consultation and quote. Whether you're looking for roofers in Alpharetta GA, roofers Alpharetta GA or Alpharetta GA gutter installation, we've got you covered!
"Professional Service and I love the final product"
Alpharetta Roofing Co was prompt and they left the exterior of my home cleaner than they found it. They were respectful of my home and delivered on their promise of quality! Very pleased.
I thought it was going to be a hassle getting our roof redone. But I was pleasantly surprised with the process. Would recommend to anyone looking for a good roofer.
A company that delivers on time and on budget seems like it's a lot to ask for nowadays, but not these guys... their standard is much higher than any other roofing company in Alpharetta GA.
Don't Hesitate to Call Us!
We offer services done by professionals. We only provide quality service to our customers. Call us for any questions or to get a quote for your project!
Contact us for all your roofing needs.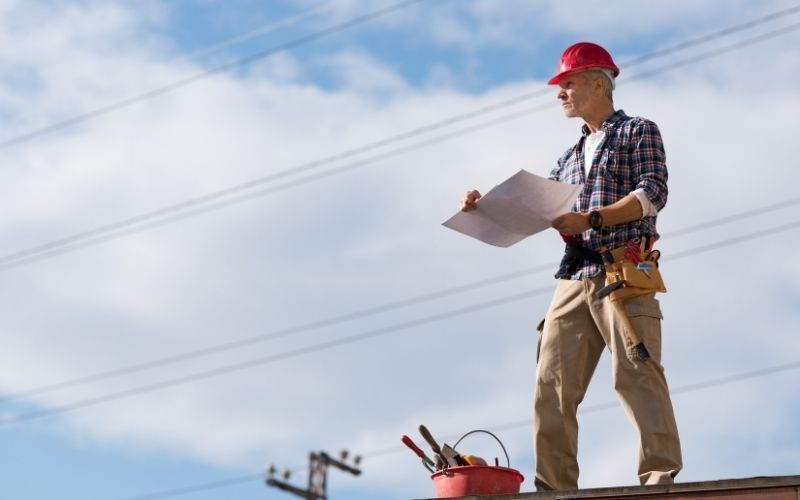 As a home or business owner, you can rely on us as the Alpharetta roofing company to sort out all your roofing needs. If you haven't performed regular maintenance on your roof for a while, there's a high likelihood that your roof may require inspection, fixing or total replacement. Considering the climate can be uncertain at times, it means you may need to repair or replace your roof after a hailstorm or harsh weather. That's where our Alpharetta roofing company comes in!
We are a proven provider of residential and commercial roofing services in Alpharetta. As one of the premier roofing companies Alpharetta GA, we have repaired, installed, and reroofed roofs of all sizes and shapes for over ten years now. As such, we believe we are experienced and have the resources to handle your project.
Whether you need a new roof replacement, repair, installation or re-roofing, rely on our courteous, responsive roofing experts to solve your roofing problems. Contact us or call to schedule a meeting with one of our roofing experts today. We look forward to meeting and satisfying all your roofing problems.